Specials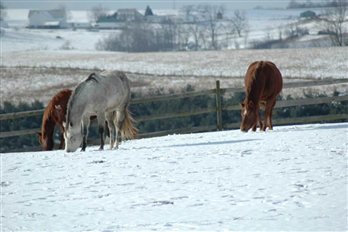 Guggisberg Swiss Inn will be closing for the winter this year! For horsedrawn sleigh rides, we recommend contacting The Farm at Walnut Creek. The Guggisberg Swiss Inn will be closing January 1 and will reopen March 2. You may still book online at www.guggisbergswissinn.com and then check availability. See you in the spring!
Kindest Regards,

Eric & Julia Guggisberg


You can now order Gift Certificates online by Clicking Here!

GROUPS

For information on booking groups please call 330-893-3600


FOR FLOWERS DELIVERED DIRECTLY TO YOUR ROOM, PLEASE CALL "FLOWERS BY DEB". 330-473-6053 OR 330-231-3718
WEINER ROASTS FOR INN GUESTS (A Country Picnic)
Guggisberg Swiss Inn hosts a Cook-Your-Own Weiner Roast every Sunday evening (June through August) from 6 to 7 pm for guests of the Guggisberg Swiss Inn. The weiner roasts take place June through August (weather permitting). The Inn supplies hot dogs, baked beans, potato chips, finger veggies, dessert and beverage. (5.00/person)

PARTNERSHIP VOUCHERS
EVERY GUEST CHECKING INTO A ROOM AT THE GUGGISBERG SWISS INN WILL RECEIVE VOUCHERS FOR THE FOLLOWING BUSINESSES:
(Limit one packet of vouchers per room per visit)
*Guggisberg Cheese- 10% off cheeses produced at Guggisberg Cheese Hours 8 am to 5 pm Closed Sundays (winter hours) www.babyswiss.com
*Chalet in the Valley Restaurant- 10% Off your bill (Closed Mid Dec thru Mid March) Hours 11 am to 8 pm Sunday 11-3 Closed Mondays. www.chaletinthevalley.com
*Carpenter's Cafe (Inside Keim Lumber) - Free Beverage Hours same as Keim Lumber
*Miller's Bakery- Buy 1/2 doz cookies, receive 1/2 doz FREE Hours Mon-Sat 7am to 5 pm
*Amish Mennonite Heritage Center (Behalt)- $1.00 off admission Hours Mon thru Sat 9am to 5pm www.behalt.com
*Charm Harness and Boot- FREE pair of Redwing Socks with purchases of $10.00 or more, Hours: Mon,Tues 7:30am to 5pm, Wed,Fri 7:30am to 7pm, Thurs, Sat 7:30am to 3pm CLOSED Sunday
*Charm Marketplace- Hours: Tues, Wed, Thurs & Sat 7:30am to 5:00pm, Mon, Fri 7:30am to 7 pm
Packages
DINNER in an AMISH HOME
If you are planning on coming a Saturday evening, you might consider the authentic experience of having dinner in an Amish home. You can book this directly by calling 330-893-3248. If you have a group of 10 or more people and are guests of the Inn, Guggisberg Swiss Inn may be able to book this for you.